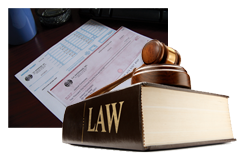 Start ordering today

Ordering Checks and Banking Supplies is as
Easy as using our Software
Welcome to EasySoftChecks.com!
EasySoftChecks.com will soon be offering an online source to order your business checks and supplies. Please click download order form to order your supplies today.
Easy Soft & EasySoftChecks.com specializes in helping law firms automate their processes, streamline repetitive tasks, and improve workflow. With over 21 years of legal software experience and more than 15,000 clients, Easy Soft & EasySoftChecks.com is committed to making your time more productive and your practice more profitable.
Order your checks from EasySoftChecks.com to maintain guaranteed compatibility with HUD, Trust, and Billing Software
Laser Voucher Checks: LV1

Blue or Green Linen Check w/ lines & 2 Stubs with
VOID Feature. Perfect for Real Estate Closings.

100

$37.95

500

$99.95

1000

$160.95

2000

$280.95

5000

$560.95

3 Per Page Laser Checks: LC3

Blue or Green Linen One Part 3 checks/sheet with VOID feature. Perfect if no check stub is required.

500

$99.95

1000

$160.95

2000

$280.95

5000

$560.95

Manual Deposit Tickets: BDT-D20

17 entry lines, 2- part preprinted with your A/C number, name, address. A real time saver when preparing a deposit slip.

200

$33.95

400

$52.95

800

$85.95

1200

$118.95

Computer Printable Deposit Slips: QBDT

Deposit slips are prepared automatically with just keystrokes.



250

$55.95

500

$88.95

1000

$127.95

3 Per Page Manual Checks: MCD

MarbleSky Blue or Green: One Part 3 checks/sheet. Stub allows room for imprint details, easy to tear-out.



300

$58.95

500

$77.95

600

$85.95

900

$115.95

Self-Sealing Double
Window Envelopes: 9379-SS

Business size envelopes for laser voucher checks, guaranteed to be compatible.

1000

$110.00

2000

$216.00

5000

$394.00

For expedited shipping and in-plant rush charges please contact customer service for a quote at 866.398.1532 or info@easysoftchecks.com
206 Riverside Industrial Parkway Portland, Maine 04103
Ph: 866.398.1532 Fax: 866.398.1533 Email: info@easysoftchecks.com
Trademarks and copyrights are the property of their respective owners